The protection unit is divided into two divisions which provide administrative and legal protection for refugees, stateless persons and beneficiaries of subsidiary protection as defined in article L. 121-7 of the Ceseda.
Protection Division 1 - Division head : Ludovic Champain-Sellier
Protection Division 2 - Division head : Hamida Echikr
The mission of these two divisions consists of :
Reconstitution (and updating) of the civil status of refugees, beneficiaries of subsidiary protection and stateless persons who are unable to obtain civil status documents from the authorities of the country or countries where the events of their civilian life have occurred. This mission is carried out in conjunction with the Paris Civil Prosecutor's Office, pursuant to Article 2 of Decree No. 2017-890 of May 6, 2017 relating to civil status ;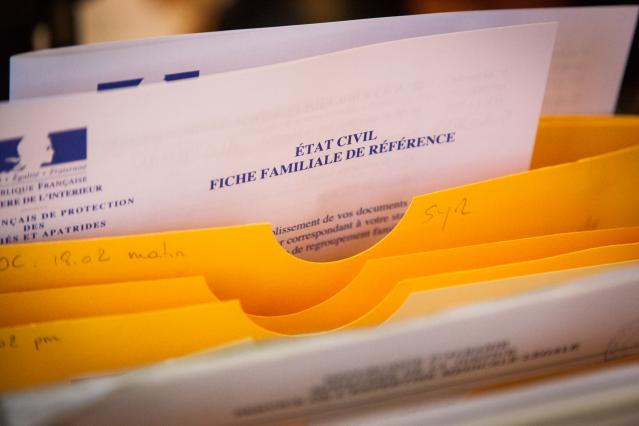 Monitoring the situation of protected persons with regard to their civil status by updating their documents following an event taking place in France or abroad : marriage, conclusion of a PACS, rectification of an act or change of first name... ;

Administrative follow-up of protected persons : follow-up of the situation of young girls subject to the risk of female genital mutilation, confirmation at French consular posts of the protection granted, in particular in the event of a request for a consular pass, certification of family composition in application of article R. 561-3 of the Ceseda, registration of naturalisations, examination of files for the end of protection.

The management of issues relating to the maintenance of protection (whether it concerns the renewal of subsidiary protection, terminations, waivers or even withdrawals of status) ;

Certification of the family composition of protected persons when they apply for family reunification ;

Finally, collaboration with the courts and more particularly the Paris public prosecutor's office, particularly in terms of rectifying material errors in civil status and registering the marriages of protected persons celebrated abroad.