Jean-Loup Kuhn-Delforge, born in 1950
Director of Ofpra from August 2004 to July 2007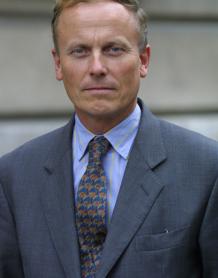 Minister Plenipotentiary "hors classe"
Distinctions : Officier de la Légion d'honneur et de l'Ordre national du mérite
Jean-Loup Kuhn-Delforge holds a degree in public law and is a graduate of the Faculty of Legal, Political and Social Sciences of Lille, in addition to being a former student of the ENA Institute (André Malraux class of 1977). He was appointed Deputy Prefect in 1977. In 1981, he was appointed to the General Secretariat of the Government before joining the Ministry of Foreign Affairs as Head of the Political Division of the French Military Government in Berlin in 1987.
He returned to the Ministry's central administration and was Deputy Director for Human Rights & Humanitarian, Budgetary and Social Affairs in the United Nations and International Organisations Department from 1989 to 1991. He was First Counsellor at the French Embassy in Prague from 1991 to 1994, and later Cultural Counsellor at the French Embassy in Germany from 1994 to 1997. He served as Deputy Director in charge of French nationals abroad and foreigners in France, Head of the department in charge of French nationals abroad from 1997 to 2001, and then French Ambassador to Bulgaria before becoming Director of Ofpra.
He was appointed Deputy Secretary-General of the Ministry of Foreign and European Affairs in 2007, and was Ambassador Extraordinary and Plenipotentiary to Greece from 2011 to 2015, when he retired. In 2019, he was serving as an assessor at the National Court of Asylum Rights (CNDA) and in charge of the training of the Ministry's agents.