Willy Maywald, photographer
Refugee from Germany between 1946 and 1970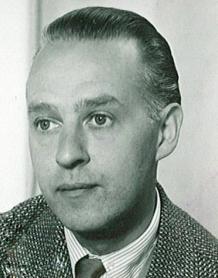 He was born Wilhelm Maywald on 15 August 1907 into a family of hoteliers. After studying at the Beaux-Arts Institute, he moved to France in 1931 and worked as the assistant of Russian fashion photographer Harry Meerson. He opened his studio in Montparnasse in 1934 and made friends with many artists.

Upon becoming a famous photographer, he decided not to return to Germany, where his father was locked up in an asylum due to helping Jews. Wilhelm Maywald, however, was interned in France from 1939 to 1940, like many Germans at that time, who were deemed undesirable during the war.
Fleeing the approaching German troops, he went into hiding from 1941 onwards. During this period he worked for the Varian Fry Emergency Rescue Committee, which helped many Jewish intellectuals, artists, writers and anti-Nazis to flee Europe. However, the Rescue Committee ceased to legally exist in the sixth month of 1942; the raids began in the free zone and Wilhelm Maywald took refuge in Switzerland.

Back in France in August 1946, Wilhelm Maywald was recognised as a refugee by the International Refugee Organisation in 1947. He received financial support from the reparations fund for victims of Nazi Germany to set up his "photography business".

Known as Willy Maywald, he devoted himself to haute couture fashion photography. His pictures were featured on the front pages of leading fashion magazines. He also photographed many artists who were also his friends, such as Picasso, Cocteau, Matisse and Chagall. He had set up a fixed day and time, every Friday evening, to receive them. In 1961 he opened the Maywald Gallery where he exhibited the works of his painter and sculptor friends.

Willy Maywald died in Paris on 21 May 1985, the same year his autobiography Die Splitter des Spiegels was published. A bilingual book entitled Willy Maywald, a German Haute Couture Photographer in France, designed by the INdustriemuseum Chemnitz, in conjunction with the Willy Maywald Association, Maisons Laffitte and the French Institute of Germany, Leipzig, traces his body of work. In 2007, the Carnavalet Museum published a book entitled Willy Maywald: The Challenge(s) of Creation. 1931-1955 Photographs.