Introduction to our archives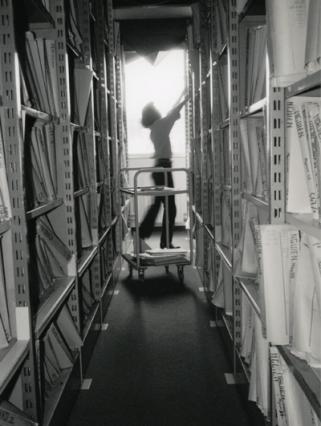 Created in 1952, the French Office for the Protection of Refugees and Stateless Persons (Ofpra) contains the archives received or produced by it in the context of its mission to protect refugees and stateless persons, as well as the records of the previous institutions that predated it in the protection of refugees on French soil since 1924. After the creation of the Ofpra on July 25, 1952, the Office, who, in application of the Geneva Convention of 28 July 1951, must continue the protection of refugees under the former conventions, took over from all these institutions and integrated the previous refugees' records into its archives.
These archives, inaccessible for nearly 60 years, have been opened to the public since 2009. These public records can be seen in compliance with the confidentiality requirements of article L.121-15 of the CESEDA, and in compliance of the 50-year time limit relating to the security of individuals or the protection of privacy set out in article L213-2 of the Code du Patrimoine.
You will find information on other archives, institutions or organizations that can help you in your research in the document Fonds complémentaires (to download at the bottom of the page). Please note that this list is not exhaustive.
Mis à jour le 02 December 2022