Directly under the orders of the Director-General of the Ofpra, the Mission Histoire et exploitation des archives was created in 2009 to organise the opening of the institution's archives, in compliance with confidentiality rules.
The mission responds to search requests from descendants of refugees, genealogists and researchers. Its reading room is open by appointment only. In addition to the archives, a specialised book collection can be perused on site.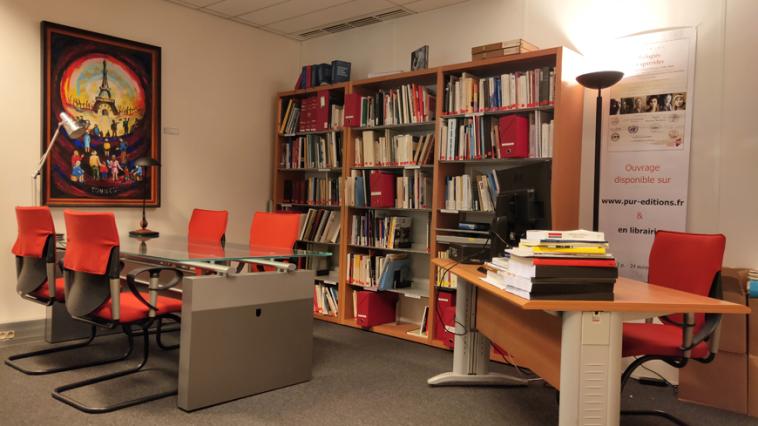 It carries out preservation and acquisition of archives, creation of research tools and finding aids, and coordinates scientific work with the History Committee, for which it provides the secretariat.
The Mission also produces publications, virtual exhibitions, commemorative actions and is in charge of lending archives to other organisations.
In accordance with its objective of promoting the history of refugees and stateless persons in France, the Mission frequently publishes books, brochures and articles.
Some of them can be downloaded, provided that credit is given to the original source. You will find them at the bottom of the page. These are :
40 ans d'exil, la protection des réfugiés espagnols par l'Ofpra (1939-1979), 2020.
"Vu au débarquement. Marseille". Le refuge des arméniens en France dans les archives de l'Ofpra, Anouche Kunth, 2010.
De la Grande guerre aux guerres sans nom, une histoire de l'Ofpra, 2007.
Follow us on our Twitter account : @archivesofpra